Hey, it's me, Sergeant Sandler...aka: Sarge!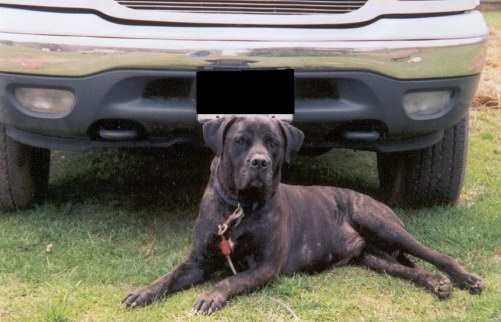 Breed: Bull Mastiff (aka Big Baby)
DOB: March 18, 2000
Color: Brindle
Stats: 113.2 pounds (May 17, 2004) head 75 pounds, tongue makes up the rest


Comments: Sarge is the most gentle, loving dog on the face of this earth and is my spoiled rotten little son. He loves other dogs and children, has never been aggressive in his life and is the biggest baby in the world. Although he's fast, he can't jump or climb to save his life. He's torn both his ACLs and of course had surgery....

AKC
BEST INFO ON THE WEB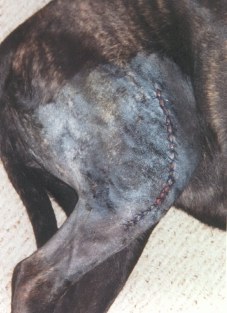 Right ACL repair....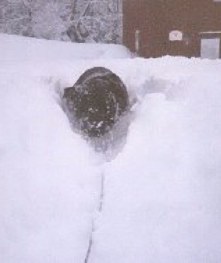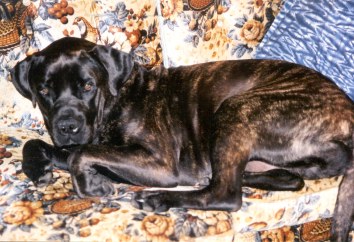 Some pics make him look black, but he's Brindle...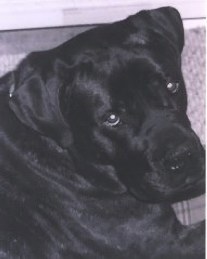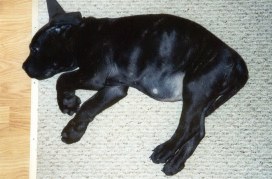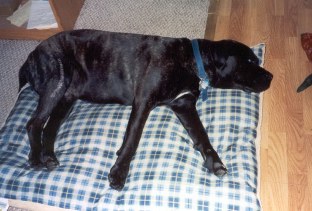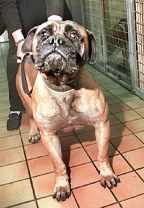 Sarge's biological father - we think. He was rescued after the breeder got busted for running a puppy mill.....look at that face, isn't he cute???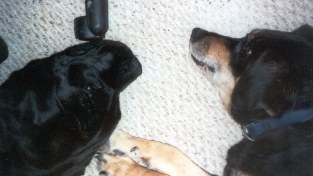 Sarge and Chub. I had Chub since she was 6 weeks old (Feb. 14, 1988). She had to be put down due to Pneumonia, after I was recalled to Active Duty after 9/11.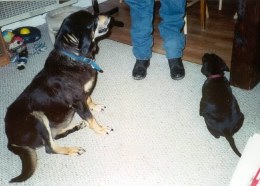 Chub and Sarge (puppy)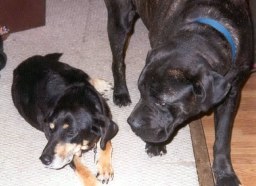 Chub and Sarge a few months later.