Another great site dedicated to Docs...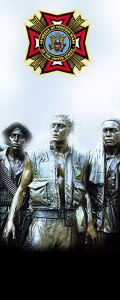 SUPPORT OUR TROOPS!!!
Arabic bullcrap news
http://english.aljazeera.net/HomePage
Local news, Utica, NY
Current BAH Rates

DFAS My Pay...






USNR Enlisted Advancements PERS-812

Naval web sites

Naval Support Activity Souda Bay
FREE $$$$$$$

BEST Search engine on the web

NY State Police

Sports Supplements

Ford Trucks

Honda Motorcycles

Motorcycle Safety Foundation

Great CBR600F4 site

and now for the Martha Stewart side of me...

ROOM DEODORIZER
1 cup vinegar
1 teaspoon cinnamon
1 teaspoon ground cloves
1 teaspoon allspice
Combine all ingredients in a microwave-safe dish and heat until almost boiling.
Set out in the room, and soon the room will be odor-free. This will reduce both food and cigarette smoke odors.

FRESH FLOWER PRESERVATIVE RECIPE
2 tablespoons white vinegar
1 quart water
2 tablespoons cane sugar
Mix well. Use this solution instead of water for fresh flowers. The
vinegar inhibits the growth of organisms and the sugar serves as food.

SEPTIC TANK TREATMENT
This is an effective cleaner for your septic tank, and it will not harm the
system.
2 cup brown sugar
5 cup warm water
1 tablespoon baker's yeast
Stir sugar and yeast into the warm water until dissolved. Pour the solution into
the toilet and flush. Wait 30 minutes before flushing again to allow the yeast
time to work.